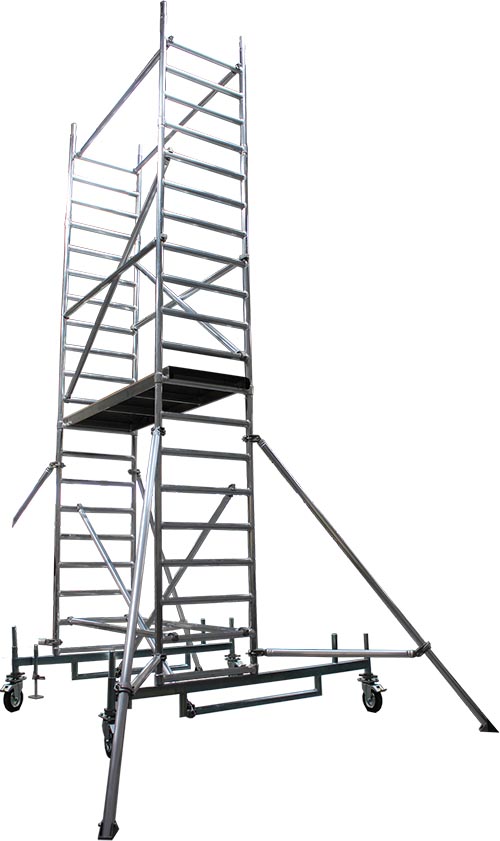 Professional scaffold, vertical frame profiles
diagonal and horizontal brace from 50.8x2mm.
Anti-split steps
Frame size: 80х200 и 80х100cm
Platform size: 65х200, 65х250 и 65х300cm
Fast and automatic locking mechanisms
Fast installation without tools
Anti-slip steps
Platform mountable on every 25cm height
Conforms with EN1004. Max load 200kg/sq.m
Не всички комплекти са с включени опциите: опорни крака и противотежести. В зависимост от начина на ползване на скелето, те може да са нужни за безопасно ползване. Повече информация може да намерите в инструкциите за ползване и таблизата с окомплектовка.
Комплект:
working height 3.35м -

1471 лв
working height 4.35м -

2172 лв
working height 5.35м -

2398 лв
working height 6.35м -

2726 лв
working height 7.35м -

3885 лв
working height 8.35м -

4201 лв
working height 9.35м -

4749 лв
working height 10.35м -

5113 лв
working height 11.35м -

6012 лв
working height 12.35м -

6393 лв
working height 13.35м -

6887 лв
working height 14.35м -

7282 лв
Price inc. VAT
Order now 0700 15507
Options:
Castor wheels (1бр) ф200 -

170 лв/бр
Balast/counterweight 10kg -

65 лв/бр
Price inc. VAT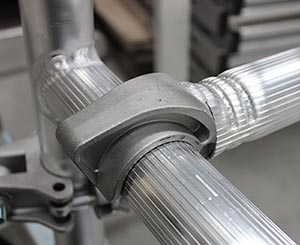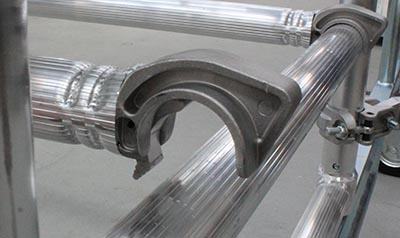 Table of contents
Working height (А)
3.35m
4.35m
5.35m
6.35m
7.35m
8.35m
9.35m
10.35m
11.35m
12.35m
13.35m
14.35m
Scaffold height (B)
2.35m
3.35m
4.35m
5.35m
6.35m
7.35m
8.35m
9.35m
10.35m
11.35m
12.35m
13.35m
Platform height (C)
1.35m
2.35m
3.35m
4.35m
5.35m
6.35m
7.35m
8.35m
9.35m
10.35m
11.35m
12.35m
Part list
Code
3003
3004
3005
3006
3007
3008
3009
3010
3011
3012
3013
3014
Vertical frame H100 B150
3901
2
2
2
2
2
2
2
2
2
2
2
2
Vertical frame H200 B150
3902
2
2
3
4
5
6
7
8
9
10
11
12
Platform with hatch L200
3910
1
1
1
1
2
2
2
2
3
3
3
3
Horizontal rail brace
3920
1
6
6
6
10
10
10
10
14
14
14
14
Diagonal rail brace
3921
1
2
2
4
4
6
6
8
8
10
10
14
Base frame
3930
1
1
1
1
1
1
1
1
1
1
1
1
Outrigger
3940
2
2
4
4
4
4
4
4
Toe Board
3950
1
1
1
1
1
1
1
1
1
1
1
1
Gravity pin
9001
8
8
14
16
18
20
22
24
26
28
30
32
Set of castors Ø 150 mm, height-adjustable
9150
4
4
4
4
4
4
4
4
4
4
4
4